ESOS Phase 3 audit (Energy Savings Opportunity Scheme) is meant to incentives larger businesses based in the UK to implement measures regarding energy savings. This scheme is here to reduce the carbon emissions of the UK as well. However, the scheme requires larger businesses to carry out their energy surveys and adopt cost-effective ways to reduce the demand for energy in their workplaces and to enhance energy efficiency in the best possible way.
With 2 phases done already, ESOS phase 3 has made it mandatory for organisations to comply and produce an energy consumption audit once every 4 years.
Therefore, businesses that meet the qualifying requirements have to undertake energy audits regularly, presented as phases. You have to complete your organisation's ESOS phase 3 audits from an approved ESOS Lead Assessors who will look at the consumption of energy throughout your business while taking into account transports buildings and other industrial processes being used by the business.
Fortunately, PE Energy can help you comply with your business with ESOS and provide you with the top-notch ESOS phase 3 audit services. With our quality audits, you can identify the ways. We have been working with a fully knowledgeable and qualified team to assist you throughout ESOS phase 3 audits and compliance processes in the best possible way.
Know more about the ins and outs of ESOS phase 3
Firstly, it is highly important to understand all the ins and outs of ESOS. So, understanding why ESOS phase 3 Audits are essential for your organisation can become easier.
ESOS is a mandatory assessment scheme and requirement that make the UK's larger companies assess and report their consumption and efficiency of energy and identify some effective opportunities for saving energy.
The ESOS assessment will undertake overall energy usage for any organisation across all sectors from transport to commercial usage, buildings, offices, etc.
The UK government introduced ESOS firstly in 2014 to reduce energy usage by 20% in 2020. However, originally, the program was introduced to help businesses to reduce information barriers preventing them from investing in measures regarding energy efficiency. It is one of the major reasons why the UK government ask eligible organisations to undertake ESOS assessment.
We are currently in the 3rd phase of the ESOS assessment. So, knowing about it here is highly essential. Let's get to know the primary details of ESOS Phase 3 compliance below:
The notification deadline for ESOS phase 3 compliance is 5 Dec 2023.
ESOS phase 3 compliance requires more paperwork as compared to the first two phases of ESOS.
If you want to exclude any part of energy consumption from your company's buildings, then it is highly important to keep copies of any emails or copies to support that.
The reference period of your ESOS phase 3 report has to be 12 months. It will include the qualification data that's 31 December 2022 and compliance date 5 Dec 2023. Therefore, you can start your reference period any time during these dates, i.e., 1 January and 6 December 2022.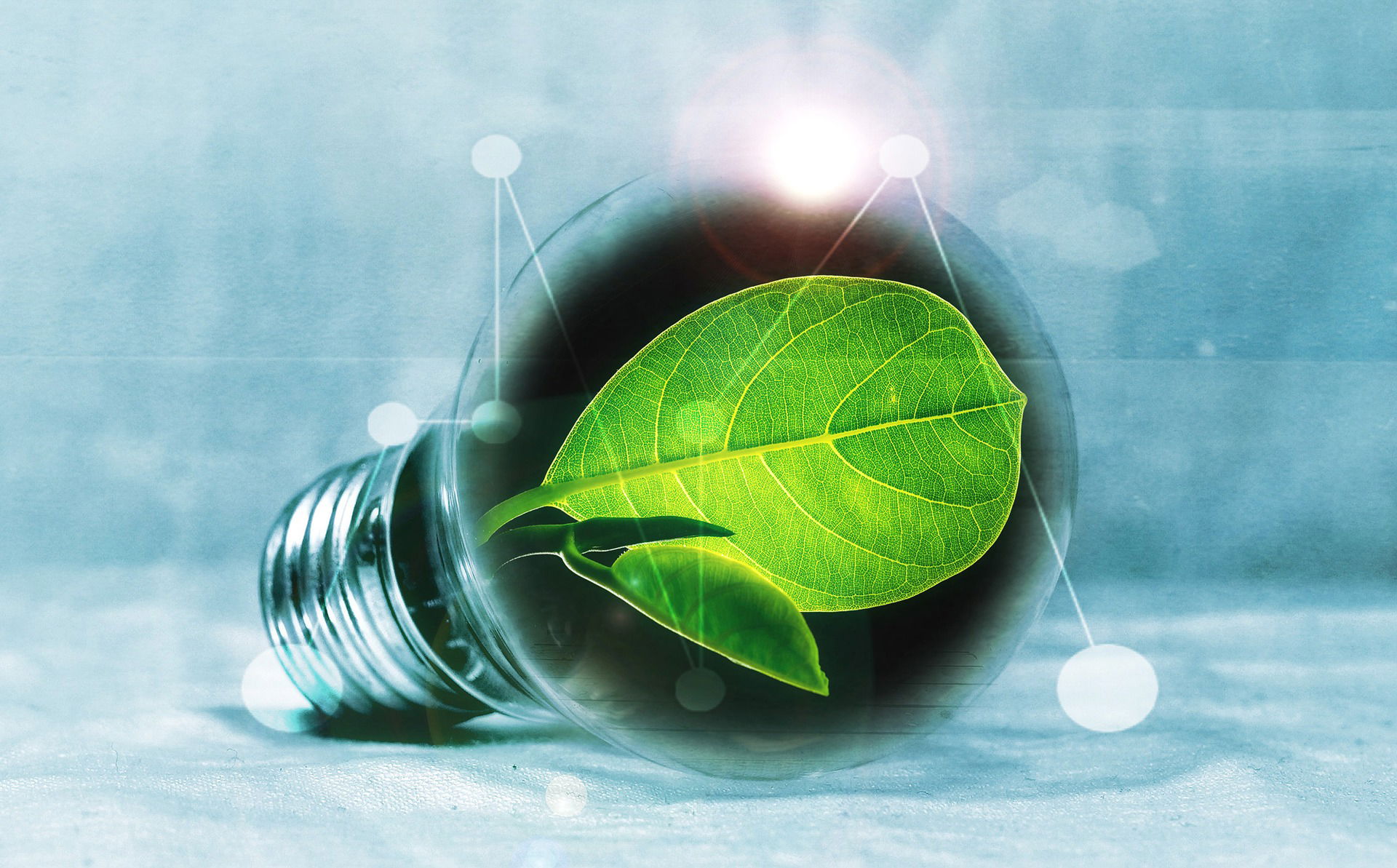 Do I need ESOS phase 3 compliance?
All the large companies in the United Kingdom will undertake ESOS phase 3 compliance. Large organisations include:
Businesses who are employing above 250 employees
Also, businesses having more than £44m
And organisations with a total balance sheet of £38 million in excess.
So, all the organisations that qualify for ESOS have to carry out energy assessments after every 4 years. An energy assessment will audit buildings' energy usage and determine cost-effective measures of energy saving. If your organisation qualifies for ESOS phase 3 as per the above-mentioned requirements and it is also covered by ISO 50001 accreditation completely through a certified body, then you might don't need to consider an energy assessment. However, if your organisation doesn't have ISO 50001 accreditation through a certified body, or if it is covering just a part of your energy usage, then you need to consider an ESOS assessment for your organisation.
When should I start ESOS phase 3 audits and assessments?
Well, there is completely no obligation to start your ESOS phase 3 assessments and audits straight away. In fact, starting with it immediately can benefit you more. However, no organisation should confine its energy usage measurements to just the ESOS reporting's reference period. While, if your organisation were in the scope of ESOS phase 2, then it must have established processes to measure the use of energy. So, this will not require a lot of organisational efforts to maintain things in this regard, hopefully. Similarly, if you were in SECR's scope, still you will be gathering data already on your use of energy to compliant with that. However, if your organisation is entirely new to the ESOS or any other energy consumption compliance, then it is better to start the process right now. So, it can be easier for you to resolve any logistical problems and fill the data gaps, if any, before the beginning of the ESOS phase 3 reference period.
How can our ESOS phase 3 Audits services help you?
PE Energy has a team of ESOS auditors, and ESOS lead assessors, who are always keen to help you in making the most out of your ESOS phase 3 audits in the best possible way. Our experienced and knowledgeable team has gained valuable insights during phase 1 and phase 2 of the ESOS scheme while supporting our clients via Environment Agency Audits. So, that knowledge, experience, and expertise will certainly help them to benefit your business in the ESOS phase 3 audits and compliance process. Fortunately, our team of phase 3 auditors can help you in different ways. Some of these most effective ways include:
They can help you to understand what ESOS phase 3 is all about and what ESOS phase 3 audits mean to your business.
Our proficient team can also help you in collecting data transport, buildings, and process energy usage.
They will analyse your energy consumption and data.
Our experts will also review your analysis report to determine the total number of surveys required for your organisation to be ESOS phase 3 compliant.
They will also carry out your organisation's energy survey.
They are proficient in producing detailed survey reports with energy efficiency and cost-effective recommendations.
We will also help you to maximize the benefits of the ESOS phase-3 scheme.
Our ESOS Phase 3 audits services also include ESOS review, scheme, and verification to benefit your organisation in the best possible way.
We are going to help you in preparing the submission document of ESOS phase 3 with a sign-off and evidence pack.
Our experienced and knowledgeable team will also review the results of your ESOS Phase 3 audits to provide you with better recommendations. However, do you still have any question in mind regarding our ESOS phase 3 audits services? Our professional, highly determined, and supportive team is always here for your help. Just feel free to get in touch with us anytime.
What will PE Energy ESOS phase 3 audits deliver?
We take pride in providing top-notch ESOS phase 3 audits services for all types of organisations out there. Do you want to get help from experienced and proficient ESOS assessors and get your ESOS Phase 3 audits with the necessary recommendations? We are always here to serve you in the best professional manner. However, do you want to know how our services can deliver value in this regard? Let's get to know details about this below to have a better idea about the things in this regard. So, here we go:
Complete ESOS assessment
If your organisation qualifies for ESOS phase 3 audit, and you aren't completely covered under ISO 50001, then we will help you to carry out a complete ESOS assessment. This will let you identify the needs of your organisation to comply with the regulations of ESOS phase 3. Our team can help you to calculate your energy consumption and identify major areas of energy usage to proceed further.
ESOS compliant energy audits
We will also help you to complete your ESOS Phase 3 audits based on all the requirements of compliance. Our team can also give you essential recommendations regarding energy efficiency in your organisation.
An exclusive experience to comply with ESOS
We have been one of the very first consultants to offer ESOS auditing and compliance services. So, now after two phases, our lead assessors have become enough responsible and knowledgeable to help your organisation in meeting ESOS phase 3 requirements as quickly as possible.
Guaranteed Success Rate
According to a recent audit by The Environment Agency, about 62% of evidence packs of phase 2 were compliant partially only. So, all these companies required some corrective actions for ESOS phase 2 compliance completely. However, we take pride in announcing that all of our prior customers are 100% compliant. So, if you want to ensure a guaranteed success rate for ESOS phase 3 compliance, PE Energy is the best option to consider in this regard. Overall, we are working with an in-house team that has the expertise and knowledge to provide you with ESOS phase 3 audits services.
However, do you want to know more about our ESOS phase 3 audits? We are just a call away!